LQ's Mummy's Mask
Osiriani Deities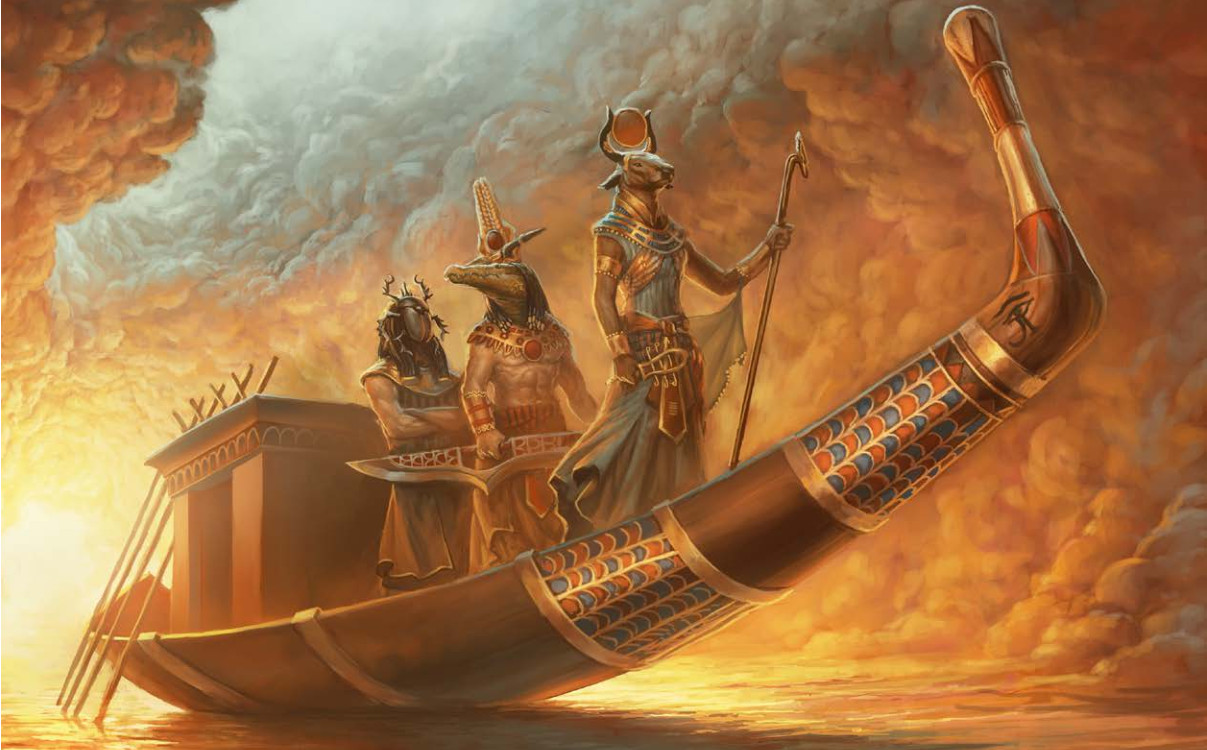 Azghaad I, under the guidance of the god-king Nethys, founded the nation of Ancient Osirion at the dawn of the Age of Destiny. Though the people of Osirion adopted the worship of other deities venerated in the Inner Sea region, they kept their faith in the old gods as well, and temples to Nethys, Pharasma, and Sarenrae rose alongside churches of Anubis, Isis, and Ra.
As Ancient Osirion rose to heights of glory during its First and Second Ages, the old gods took less and less of a direct role in daily life. Human pharaohs now sat upon the throne of Osirion, and the Osirian people turned more and more o the worship of foreign deities whose faiths had spread throughout the Inner Sea region. The Age of Enthronement was humanity's time of triumph, so the Ancient Osirian gods retreated to their divine strongholds in the Great Beyond; though they continued to guide and protect Osirion from afar, they turned their attention to a land on a distant world—the Old Kingdom of Kemet.
But during the Keleshite Interregnum, Osirion's foreign overlords launched a dedicated campaign to eradicate the worship of the ancient gods and other trappings of pharaonic rule. Carvings were defaced, statues were toppled, and temples were razed. Belief in the deities of Ancient Osirion declined, but it was never truly wiped out, and the restoration of native Osirian pharaohs to the throne in the last century has reawakened interest in Osirion's long history, along with renewed faith in the land's ancient divinities. The Ancient Osirian pantheon includes numerous deities and demigods, but the 20 gods detailed on the following pages are those whose faiths are most prominent and widespread in Osirion today.